Hollywood Playnight Limousine is a 24/7 limo service that provides concert transportation for various events, such as rock concerts, hip-hop concerts, pop concerts, and Lakers games. We offer pickup services at the airport as well as dropping off customers at several hotels in Hollywood so they can enjoy their vacation or business stay even more!
We offer professional concert transportation for events and concerts. Our limousine services are the best in Hollywood, Los Angeles. We provide 24/7 entertainment transportation for Lakers, Clippers, and Kings games, as well as for any type of show or concert. Call us today for your next concert transportation needs! Our vehicles are well-equipped for singing and dancing, relaxation, parties, and even wedding transportation. We always look forward to serving you shortly!
Hollywood Playnight Limousine is an award-winning transportation provider, proudly offering chauffeured limo service in Los Angeles. We have been servicing southern California for over 15 years with a fleet of many vehicles including sedans, SUVs and limousines, town cars, and party buses. Our experienced and professional chauffeurs are dedicated to providing you with reliable and courteous service at all times.
No one in Los Angeles matches our transport experience. Our professional drivers are on standby 24 hours a day, seven days a week, 365 days a year, ready to provide you with the highest quality professional service for every occasion. Whether you need concert transportation for an upcoming event (such as a Lakers game or Hans Zimmer concert) or limo services for a special wedding or anniversary celebration, we have the expertise and experience needed to ensure you have a safe trip every time.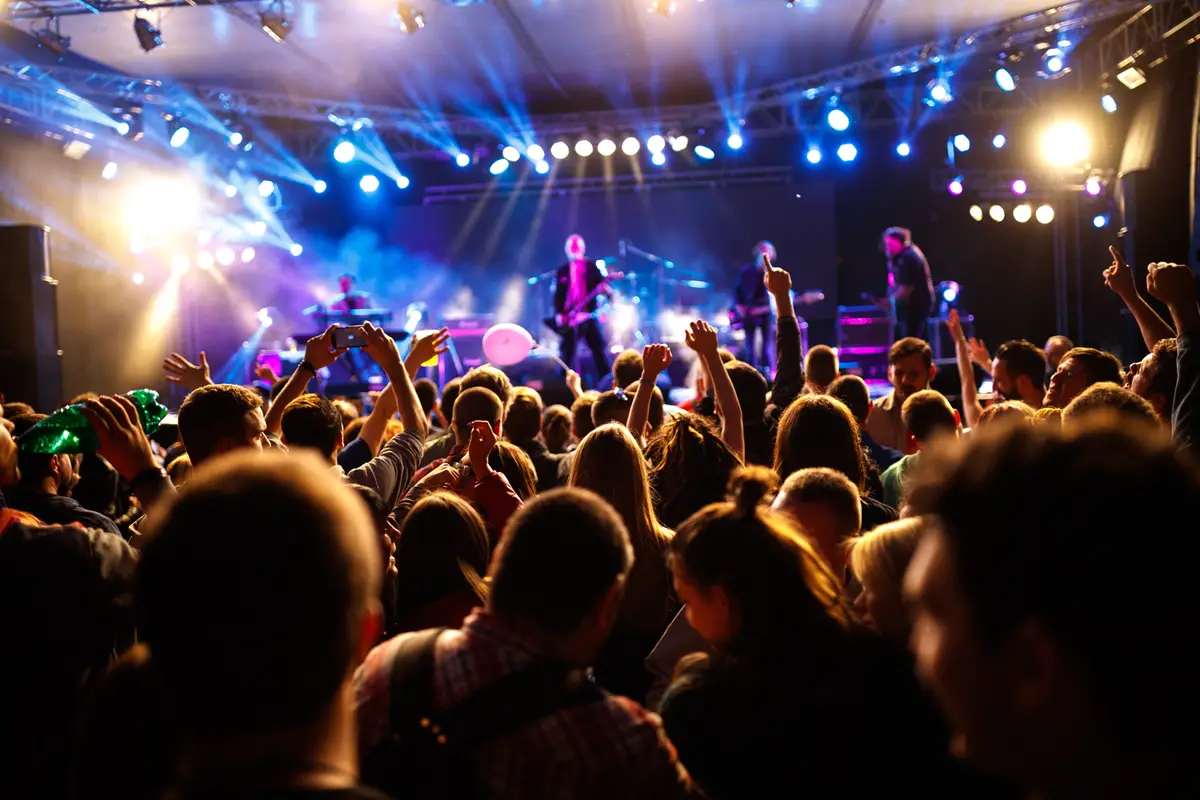 Benefits of Using a Concert Limo
A concert limousine is an ideal way to arrive at a venue, especially arriving at a concert. When you're planning transportation for a group of people, you can arrange for a limousine driver to transport you to the venue. The driver will take care of parking and will make sure you arrive in style and comfort.
Hiring a Concert Limo is one of the best ways to travel and experience your favourite concert without worrying about traffic, overcrowded train and bus stations, and difficult parking situations. Even if the concert venue is close by, travelling in a limousine will make you feel like royalty as you step out of the limousine.
Using a concert limo service makes sense financially. It can save you money compared to other ride-sharing services intended for large parties. When travelling with a group, there are a few things you need to keep in mind. First, you will want to make sure that everyone can enjoy the ride to the concert. The second thing you will want to look at is picking out a limo that has a great sound system so that your passengers can hear every note of their favourite artist play. These are all important things to consider when you have guests who will be riding with you in your limousine.
Hollywood Playnight Limousine is a leading concert transportation company in Los Angeles. We offer 24/7 service for all events and concerts! We specialize in concert transportation, whether you're going to the concert or from it. Our driver will make your trip a breeze. Stop worrying about parking, beating the traffic, and finding your way in and out of large parking lots! We know the best routes and parking options around major venues – and we can help you arrive safely and on time. Call us to receive a quote today!