We want to make your wedding day special
We understand that your wedding day is one of the most significant and memorable moments in your life. That's why we are dedicated to providing exceptional wedding limo services that go above and beyond to make your day truly special.
Introducing our exquisite wedding limousine service package! Picture this: a stunning, white limousine gracefully gliding towards your venue, ready to transport you and your beloved in style. Our immaculate limo is meticulously maintained and designed to ensure the utmost comfort and sophistication throughout your journey.
To create an enchanting ambiance, we adorn the limousine with a delightful array of white wedding flowers. The elegant floral arrangements complement the pristine beauty of the vehicle and add a touch of romance and charm to your experience.
As you step out onto the red carpet, you'll feel like royalty. The red carpet signifies the grandeur of the occasion, allowing you to make a grand entrance and exit that will be forever etched in your memory and the minds of your guests.
We also understand the importance of keeping you and your guests refreshed. That's why we provide a selection of soft drinks on board, ensuring that you stay hydrated and enjoy your journey to the fullest.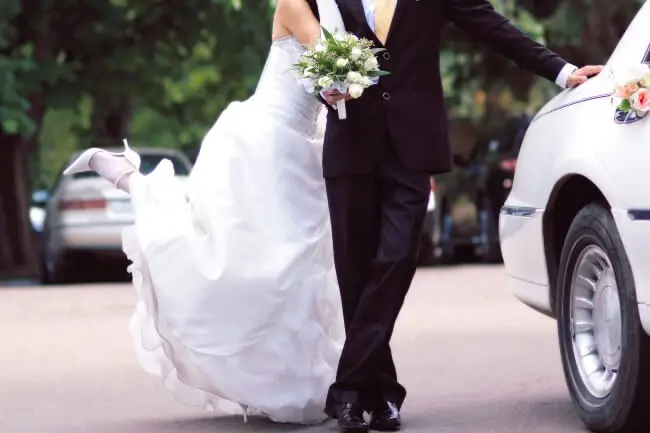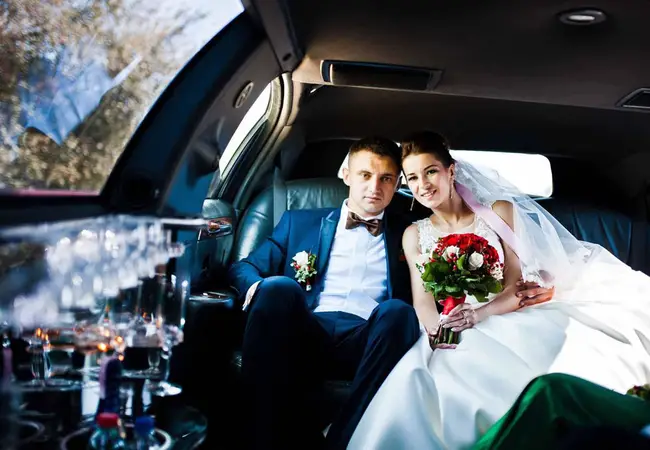 Our dedicated team of professional chauffeurs is committed to providing exceptional Limo service in Los Angeles. They are experienced, punctual, and attentive to your needs, ensuring a smooth and seamless transportation experience for you and your loved ones.
Your wedding day is an extraordinary milestone, and we are honored to be a part of it. With our Limousine Wedding Packages, we aim to create moments of pure luxury, elegance, and joy that will be cherished for a lifetime.
Contact us today to reserve our exquisite limousine for wedding and secure your place in a world of refined opulence. Let us make your wedding day an unforgettable celebration of love, surrounded by beauty, comfort, and exceptional wedding limousine rental service in Los Angeles.